Why We Are Better
Best Home Tutor is one of the recognized educational service providers. We are engaged in the job of supplying qualified Teachers for all subjects in Kolkata. We love to cater to those families and organizations located at Siriti, Narendrapur and Kolkata's various areas, who want personalized guide for their kids or students in batches. We provide tutors for Professional Teaching and Career Advancement programs. We are able to provide tutors through a centralized system of home tuitions. Our service is spread across different areas in Kolkata such as New Alipore, Jadavpur, etc.
We have endeavored our presence since we came into existence. The various innovative ideas have just facilitated our perennial growth history. Various adapting changes in the managing principle Read More…
Younger students in Kolkata need help of home tutor very badly. The city stays congested with traffic all the day. Travelling to coaching centers may be a painful experience.
We at Best Home Tutor have fixed our standard as per the requirement and are confident in providing qualified tutor who are capable to produce effective sessions of tutoring.
Looking for Tuition Jobs?
For enrollment as a teacher-
Please send your name, address, qualification, subject and teaching area through the teacher registration portal.
To join as a teacher click on the link below:
Satisfied Students/Parents
For Parents / Students:-
(1) Parents/students will be informed about mode of payment in time of providing teacher.
It is requested to maintain the said formalities to avoid misunderstanding in future. Please be cooperative with us.
(2) It is informed the gurdians/students not to pay any amount to teacher for notes, suggestions, books, mock test and for any other purposes. We are not responsible for these activities.
(3) Teacher's fee varries from teacher to teacher. It depends on teacher's qualification and experience. For example, a highly experienced and M.Sc qualified teacher charges higher than other.
(4) If there is any problem regarding tuition or tutor please call us at 9062851544, 9674522878 at any time, any day.
SAYAN SIL
Qualification — M.Sc.(Chem.)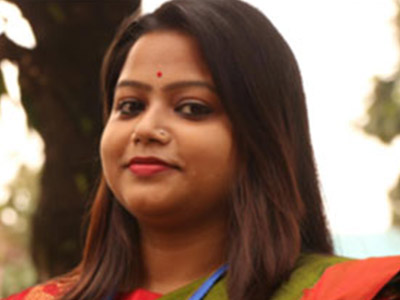 DEBALINA PANIGRAHI
Qualification-B.A(hons.in Eng)
GOUTAM PAL
Qualification- M.Tech
(Computer Science)
For Teachers:-
(1) We take one month fee as a service charge. Please read the following payment methods carefully to avoid misunderstanding in future.
Please note that teachers are not allowed to inform student/ guardian about mode of payment. We will inform the student/ gurdian how and when they will pay fee.
(a) Advance mode: If student/guardian wish to pay in advance ( i.e at the beginning of the month), then we will collect the whole amount of tuition fee from them at the beginning of the first month. Teacher will not get any amount on this month. From the next month and onward teacher will collect his/her tuition fee from the student/guardian.
(b) Month-end mode: But if student/ parent wish to pay tuition fee after end of the month then the following mode of payment will be followed:
First two months we will take half of the fee from the student/ guardian and teacher will get half of the fee from the student/ guardian. From the next month and onwards teacher will get full amount of fee.
If it is proved that the teacher has taught wrongly then no fee will be paid to him. Do not play with the future of the students.
2.Teachers are requested not to keep in too much busy with mobile phone during class hours.
3. When we send a lead (student's/guardian's name and phone number) to a teacher, he/she has to call the said number immediately. After this it is a duty/courtesy of a teacher to give us the feedback.
4. Please inform us when you are going to start a tuition. It helps us to collect tuition fee from the student/guardian in time.
5.Last but not the least, we expect honesty and sincerity from a teacher. We provide more and more tuition to a teacher who is honest, sincere and works with transparency.
Physics is the study of the mechanisms of our universe. It deals with a plethora of...
read more
Nirmal Kumar Roy
19 May 2023
Good and authentic home tution provider
A trustworthy and efficient organization that provides diligent tutors
Been a part of this institute from last 2 years! Amazing experience.. a trusted platform for tutors and students
Saibal Chakraborty
26 April 2023
Home tutor kolkata is the best platform for teachers and students. Banerjee sir is a very nice person and he helped me a lot to find tuitions. I am very glad to be associated with his organization as a teacher.
Shukla Halder
5 April 2023
Nice communication and good facility. 👍👍
biswajit mondal
8 March 2023
Excellent performance.